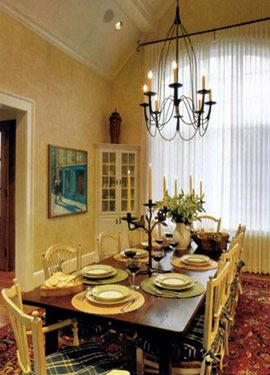 Kathryn Long has done a wonderful job with our home in the Cliffs at Keowee Vineyards. She worked with us and our architect (Al Platt) from the start of our design and was able to capture our vision for our home and put it into reality. She listened to our ideas, took time to understand our tastes in colors and designs and was a key positive addition to the process. She is detailed and professional. She filled in the gaps in our thoughts plans and made everything come together so very well.
I cannot tell you how many people come to our home and comment on how well decorated and appointed it is, but also how welcoming and comfortable they feel in the house.This is what we wanted starting out, and Kathryn made it a reality. We are now doing an addition to our home and Kathryn is a key part of the team. We wouldn't think of doing anything to our house without Kathryn's input.
Jerry Whitaker – The Cliffs at Keowee Vineyards
---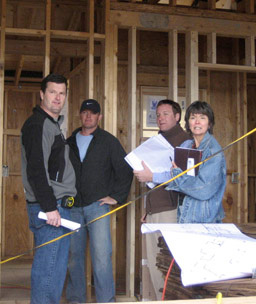 Kathryn- Thanks for some great meetings last week. I can't even imagine going through this process without your help!!!
Bob Ruscher – Mountain Air
---
Kathryn always finds the perfect fabric, paint color, and accessory to complement and enhance a room. We are fortunate to have such a talented team at Ambiance ready to improve any home.v
Jan and Lary Schulhof – Biltmore Forest, Asheville NC
---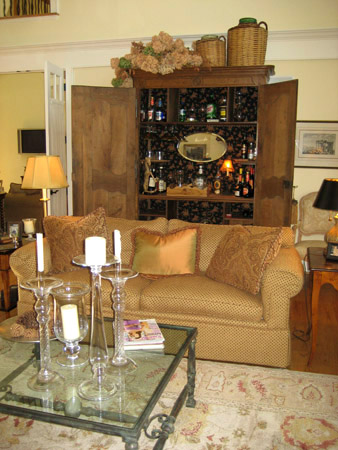 We had the pleasure of working with Kathryn for over twelve years. She has demonstrated extraordinary creativity and a strong knowledge of products, fabrics and services. We have received numerous compliments on our comfortable home, thanks to Kathryn!
Jeff and Karen Loftin – Biltmore Forest, Asheville NC
---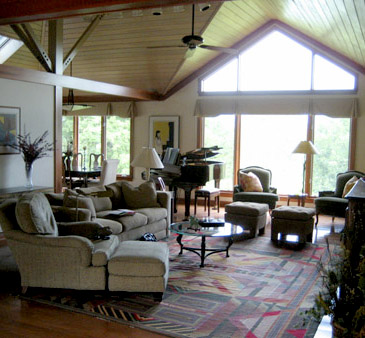 There are two principal strengths which you manifested when my home was being created: working well with the architect and capturing my sense of the "feel" I wanted to achieve in the residence. Not to be overlooked was your access to local artistic talent who could execute some of the ideas we developed together. The result has been an exceptional home which is importantly so because of your interest and efforts and was, and is, greatly appreciated.
Harry Rowney – East Asheville
---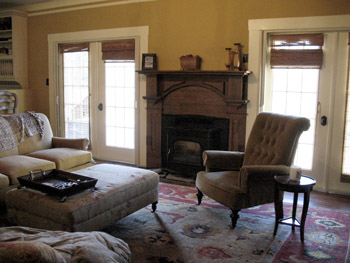 Everyone who has visited has wanted to know where I found my furniture. When one of my friends said "it looks like an old house that was updated", I knew Linda had gotten it exactly right.
Though I wasn't always sure while we were putting it together, Linda could see my final vision much better than I could!
Jenennifer Watson – Old Fort
---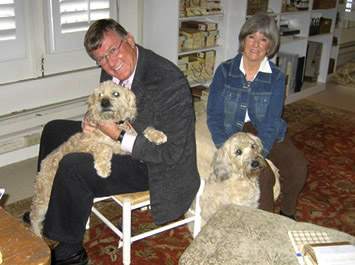 Linda Constable could comfort a scalped pioneer staked naked in an ant pit. Her lovely kind heart and eternal tact are the perfect complement to a creative mind and an excellent eye for color.

Dershie McDevitt
---
Kathryn has a wealth of experience with resources and artisans in Western North Carolina. We found that local knowledge to be invaluable in choosing unique handcrafted furnishings and accessories for our home.
We especially appreciated her flexibility. She accompanied us to showrooms in New York and directed us to others in Atlanta, but she also helped us integrate family treasures and a few antique pieces we found on our own.
She has a keen sense of color, pattern, and texture, so the selection process went smoothly because she always presented us with a broad range of appropriate choices.
Joan and Buck Blessing – Champion Hills, Hendersonville NC
---
I know it's been 18 years since you have designed any models for Ambach Communities. We have also build over 2,000 units since leaving Asheville. But every time I have a new model designed I say the same thing, "nice" but not KATHRYN! You were the best and most flexible decorator, not to mention the most professional and always a joy to work with.
Michael Ambach