Kathryn S. Long, ASID
What started this long and successful career? Kathryn has an early memory of her home burning to the ground on Christmas Day, in 1953. The four-year-old girl was held by a fireman that day, and she remembers the family salvaged a set of building blocks for her to play with.
From that she progressed to drawing house plans on church bulletins. It seemed natural to major in interior design at East Carolina. After education, travel abroad, and work in New York, she returned to Asheville to set up shop in the back corner of Sluder Furniture Company, a fixture of downtown Asheville since 1905, which her parents had bought in 1964. Ray and Sarah Long encouraged their daughter to open her own shop, Ambiance Interiors, in 1977.
Kathryn has been helping people nest in their homes for thirty years. "I love what I do," she says. "When I help create a space, it's going to be comfortable and welcoming." Her specialities are new construction and renovation, working with clients and architects from drawings to finished product. "I function well as part of a team on such projects," she says. "We get to ask all the appropriate questions before anything is built, which helps avoid mistakes and produces a high-quality environment for the client."
B.F.A., East Carolina University, Interior Design
M.A., University of Georgia, Art History
Passed NCIDQ qualifying exam in 1977, becoming the first professional ASID member in Asheville
Lived and studied in Paris
Lived and worked in New York
Winner of 13 awards for Design Excellence from Carolinas Chapter, ASID
Winner of 2006 Dora Gray Designer of Distinction Award from CCASID
Travels in France, Italy, Spain, Morocco, Greece, Israel, Turkey.
Read more about Kathryn in two of our newsletters, 5 Projects – Before and After and Tupelo Honey South.
Linda Constable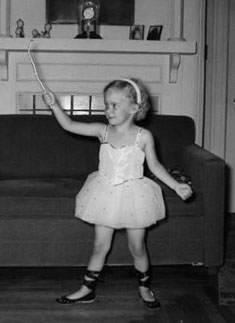 Linda Constable was born in Reidsville NC, but might as well be a mountain native. She has lived in the Asheville area since the 1970′s.
A graduate of Haywood Community College, she has worked at Ambiance Interiors since January of 1979. During those years she has done it all – serving as salesperson, Kathryn's assistant, buyer, floor display manager, receivables manager, drapery installer, and interior designer. Linda is a fun-loving, caring person whose aim in design is to make people comfortable, happy, and proud to use the products of their collaboration.
In addition to having 30 years of experience with every aspect of the business, Linda has a warm southern style which puts everyone at ease. Read more about Linda in two of our newsletters, Farmhouse Chic and Before and Afters.